The Gutter SEnse Story
Small Business, Big Thinking
The human capacity for invention is amazing. It's what has moved the world forward, helping us take leaps that make life better. Some of these are big, like space travel and the Internet.
Some of these solve everyday pains, like Gutter Sense. Inventor Robert Segal imagined an easier, safer way to clean gutters from the ground — without ladders. In 2002, he developed the prototype that became Gutter Sense. Nearly 20 years later, thousands of homeowners use it to make the essential task of gutter cleaning easier, faster, and safer.
Ultimately, the story of Gutter Sense is bigger than the invention of a single tool. It's about the spark of creativity that drives invention, the excitement of entrepreneurship, and the promise of small business. Growing up in a family business, I saw early on how small businesses could bring big ideas to life.
Now I'm passing the spirit of entrepreneurship on to the next generation, recruiting my daughter Paige first to be a Gutter Sense seller and now to run the company with me. I also teach entrepreneurship in a local school district, helping high school students learn how to develop interesting products that solve real-world problems. Necessity may be the mother of invention, but small business is the catalyst that can make an idea a reality.
– Mike & Paige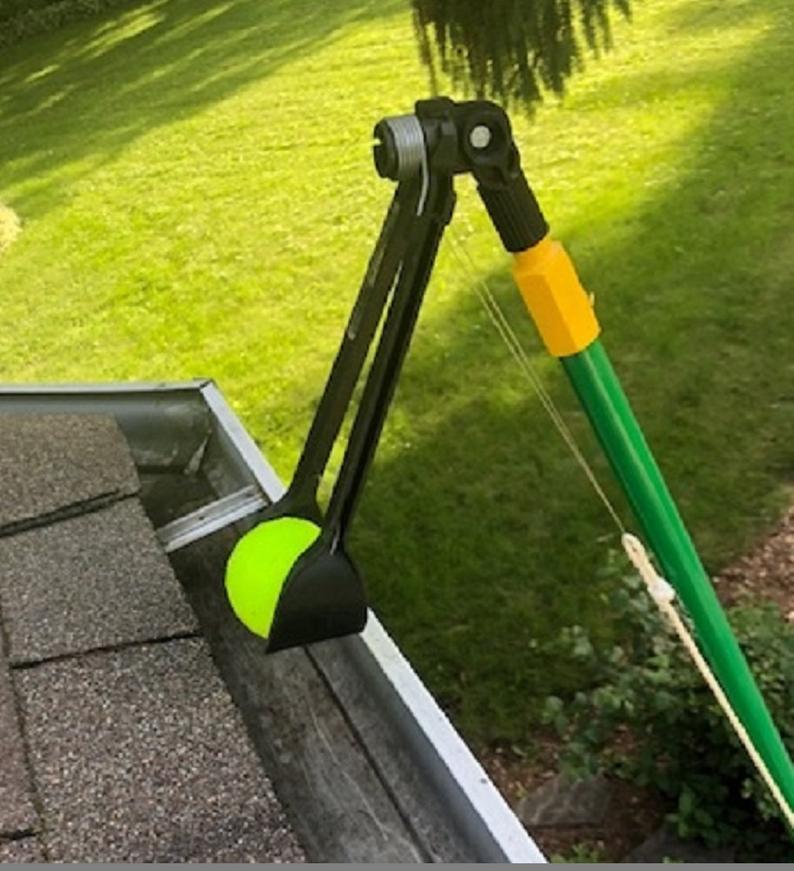 Meet Mike
Owner and Head of Operations
Michael Schiestel is a champion of small business, creativity, and entrepreneurship. After starting his career in aviation and working for wilderness, state and federal firefighting crews, Mike rejoined his family's Chicago-area business as a contractor and project manager on kitchen renovation and construction. In 2011, he transitioned to the front office side of the business, which eventually led him to becoming a mentor to local high school students through Buffalo Grove High School's IncubatorEDU entrepreneurship program. Since then, he has worked side-by-side with students as they develop, pitch, and bring their products to market.
Mike and his wife are parents to teenage twins. As a family, they believe in cultivating creativity. When Mike isn't in the office, he and his family spend time building things, developing new activities and games, and strengthening their entrepreneurial skills.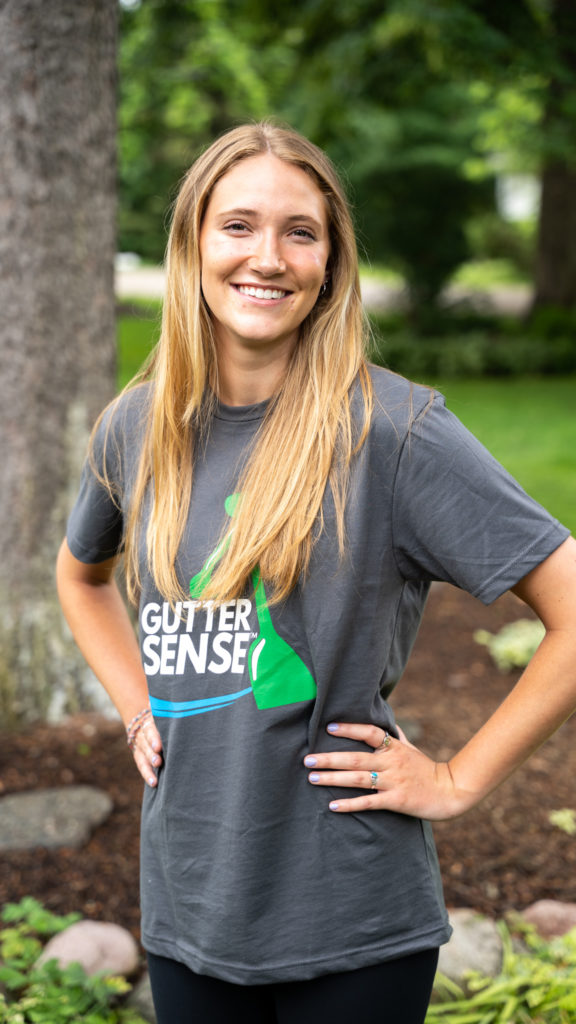 Meet Paige
Rainmaker and Sales/Fulfillment Rockstar
Paige Schiestel has grown up in a family that embraces the entrepreneurial spirit. In her role at Gutter Sense, she makes sure that customers are happy. She manages sales and returns, works with e-commerce platforms, and coordinates supplies and production to stay on target with manufacturing and orders. As Paige says, it's amazing how complicated such a small tool can be to manufacture.
Paige is also a dedicated student athlete. Through volleyball, Paige has learned the importance of hard work, sacrifice, the value of a good team, and the importance of a supportive mother (and family). After graduating from Cary Grove High School in spring 2021, Paige will be embarking on her college career. She's planning to study business management and entrepreneurship at Ohio University. Who knows where things will go from there?