The Ultimate Rain Gutter Cleaning Tool
The Ultimate
Rain Gutter
Cleaning Tool
The Safer Way to Clean Your Rain Gutters
No one loves gutter cleaning. We get it, which is why we make Gutter Sense. It's a lightweight, easy-to-use rain gutter cleaning tool to clean gutters from the ground for a faster, safer way to do the job.
 Do You Dread Gutter Cleaning?
Most people do. After all, it's time-consuming and messy — and climbing a ladder to reach second-story gutters is just asking for trouble. Yet, there's a better way: Gutter Sense. This low-cost tool makes cleaning gutters from the ground easy, for example:
No ladders needed
A clean way to get the job done
No more painful scratches and cuts
Effective on pine needles, leaves, and muck
Fits on an ordinary extension pole
Lightweight with a 14-inch grasp
Cleans under supports
Angled tongs for easy access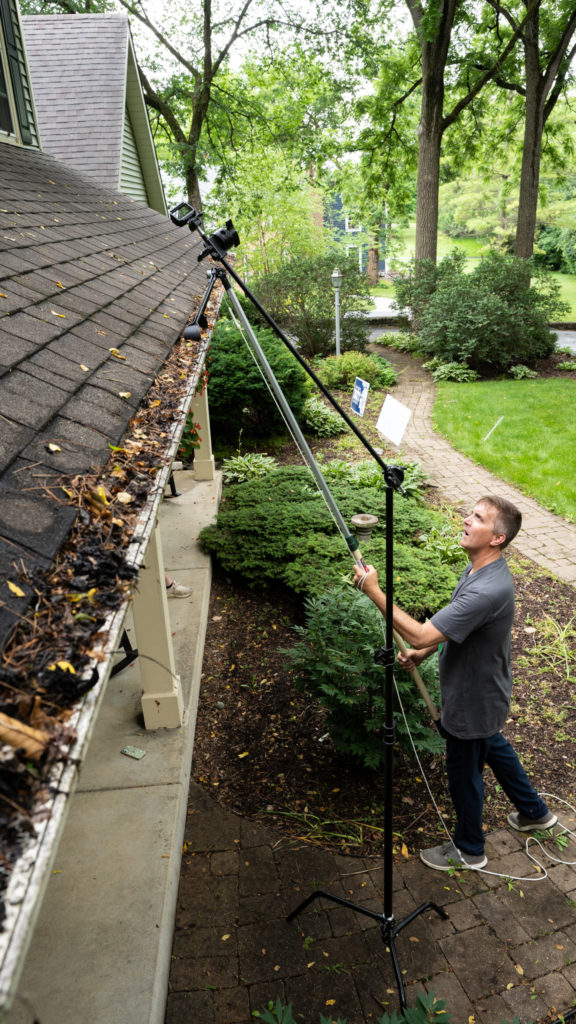 What Customers Are Saying
"I was a bit skeptical at first but must admit that Gutter Sense is the best gadget I have ever purchased."
"Bought this with a long pole to clean 20-foot gutters in a 100-year old house. I'm very please to report that this little invention worked brilliantly."
"Works especially well with wet leaves and muck. This more than met my expectations and paid for itself the first time I used it."
"A simple tool that's devastatingly effective."
"I LOVE Gutter Sense and talk it up to everyone I know. I'm now able to do my gutter cleaning by myself!"
"In a word, this tool is awesome! Since I'm not too crazy about getting up on a ladder, I usually have to pay someone three times a year to get the gutters clean. It's so easy, now I just have to figure out what I'll do with the $200 a year I'll be saving from now on!"
Locally Sourced, Locally Made rain gutter cleaning tool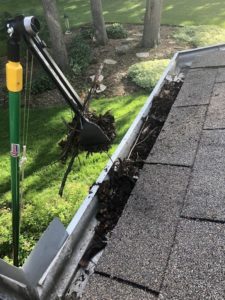 We proudly make Gutter Sense in the USA. All components and labor are sourced locally to our Chicago-area business, from the nuts and bolts to the pull rope, monofilament, insert cards, polybags, and injection-molded tongs.
Each Gutter Sense tool is also assembled locally.
Ours is a family-owned small business. We're passionate about bringing to market "aha" products that make people's lives easier and more enjoyable.